Suffering from foot, ankle or heel pain?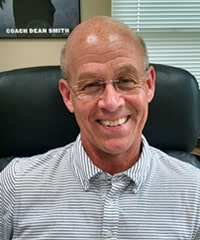 Kendall L. Blackwell, DPM
Podiatrist Kendall L. Blackwell, DPM of InStride Wilson Podiatry Associates has been providing quality podiatric care to patients since 1989. He has one office located in Wilson, NC. As a general and surgical podiatrist, Dr. Blackwell treats a variety of foot and ankle conditions including heel pain and ingrown toenails. He also specializes in diabetic foot care and surgery of the foot.
InStride Wilson Podiatry Associates accepts most insurance plans and welcomes new patients! Please call our office today to schedule an appointment. (252) 237-0138